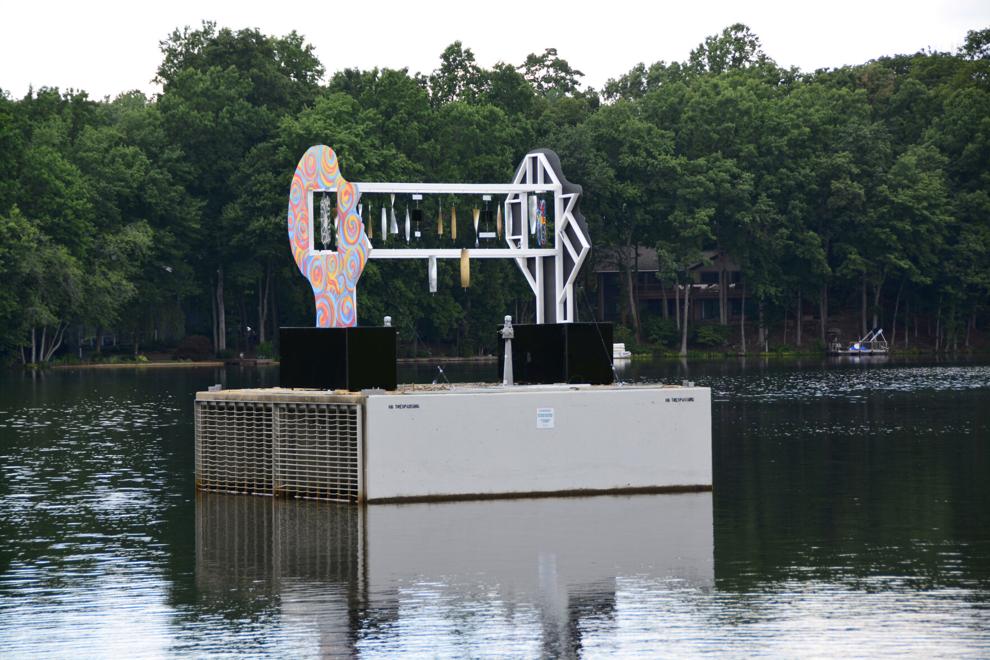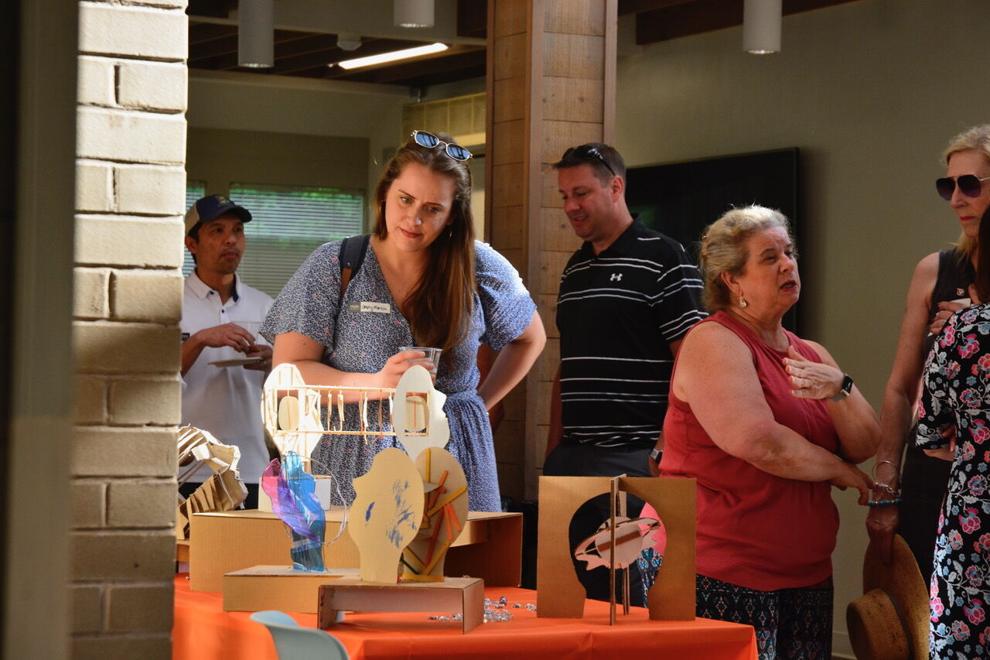 AAs South Lake Drive passes over Lake Thoreau in Reston, motorists may notice something unusual sticking out of the placid lake: a large art installation, featuring two multicolored silhouettes with shimmering, rotating paneling in the middle . The sculpture was made by high school students from nearby South Lakes High School.
South Lakes High School's STEAM team has been making art installations for Lake Thoreau every year for the past 10 years. The STEAM team held an event on July 13 to celebrate the team's 10th anniversary and showcase this year's sculpture.
"I think we all understand that this is a celebration of life, that STEAM is a process," said Marco Rando, the art teacher who runs the club. "We celebrate our next generation and their potential."
This year's sculpture is called Cerebral and aims to recognize the beauty and complexity of the brain.
Each side of the sculpture is painted differently to represent the differences between the left and right brain. One side is painted more subdued, with a stricter pattern to represent left-brain logic, while the other side is more colorful and loose with its pattern to represent right-brain creativity. They then hung gold and silver panels on fishing line as a kinetic element to represent how the two sides can connect to form a whole.
There were over 15 models made for the sculpture this year. The team voted to choose one, and Public Art Reston chose it as well. The students made prototypes based on the original model before moving on to building the full-scale sculpture. Then the team, and other students in art class who sometimes helped out, made and painted the sculpture in the school parking lot.
"We had people in the art room every day after school, staying as long as they could. Everyone was doing their part, and it all finally came together," said Sofia Pakhomkina '24, who presented the sculpture for the STEAM team. "I'm really proud of our team and I'm really proud of what we've achieved."
STEAM worked with the Reston Association and Public Art Reston to design and install their artwork on the lake. A team from the Reston Association, along with students, installs the sculpture atop a weir in the lake after the project is completed each year.
The team's process is based on project-based learning, an instructional technique Fairfax County Public Schools likes to use to provide more hands-on learning experiences, and Design Thinking, which is a cognitive approach, strategic and practical to create large-scale design concepts. .
"I'm really a big fan of engineering and art," Pakhomkina said. "STEAM taught me a lot about collaboration in a professional setting, and it taught me a lot about engineering and materials science. It simulates a professional setting; we are treated like adults, not like children.
Students' experiences and responsibilities in the club will help them long after they graduate. The club gives students the opportunity to use math and science practically in the real world, while working creatively to create public art for their community.
"I have a few friends who live on the lake, and I know the neighbors love it too," said South Lakes manager Kim Retzer. "Every year it's like 'when is this coming? What is this going to be like?'